Wenn man sich sehr gut mit dem Thema auskennt, seine Arbeit liebt und sich um den Kunden kümmert, ist es normal, dass man in zwei Monaten keinen Termin mit ihm vereinbaren kann. Das ist Robert.
Vor 15 Monaten habe ich ein Bikefitting bei Swissbiomechanics gemacht und seither hatte ich immer mehr Probleme am linken Knie. Da die Schmerzen trotz Physio, langem Pausieren und gezieltem Krafttraining nicht verschwanden, nahm ich schwer an, dass es immer noch an den Fahrradeinstellungen liegen muss. Aus diesem Grund ging ich zu Roberto. Es hat sich dann rausgestellt, dass das Fitting von Swissbiomechanics überhaupt nicht ideal war und mein Körper bei den Anpassungen nicht in Betracht gezogen wurde. Roberto hat jahrelange Erfahrung und betrachtet den Körper und das Bike als ganzes, um die optimalen Einstellungen zu finden. Nach den ersten paar Ausfahrten fühlt sich die Position und sogar das Knie nun viel besser an und ich bin fest davon überzogen, dass es in Zukunft nicht mehr schmerzen wird. Roberto macht ein top Job und ich kann Cycling Experience nur weiterempfehlen.
Dominik Rybacek
2022-03-01
Cycling Experience war für mich eine sehr gute Entscheidung. Ich war immer der Überzeugung das ich meine Räder alle gut eingestellt habe,Fehlanzeige. (Bikefitting brauche ich doch nicht). Angefangen von der Position der Cleats, über die Kurbellänge bis hin zum vermessen der Sitzknochen. Es ist ein völlig neues und sehr gutes Gefühl. Sehr kompetente Beratung,bis hin zum gewünschten Ergebnis. Ich kann es jeden nur empfehlen.
Cycling Experience was born from the passion and drive of a cycling enthusiast. Our aim is to offer every kind of cyclist the possibility to reach their sports goals and provide all the necessary tools to grow as an athlete.
With almost twenty years of experience in the industry and more than 10 years as a Bike Fitter, we can help you in each of the necessary steps to achieve your goals, either by building a structured training plan with daily monitoring and analyzing of your data, performing a Bike Fitting to improve your efficiency and comfort on the bike or giving you the technical and mechanical advice to adapt your bike to your needs and have it always ready.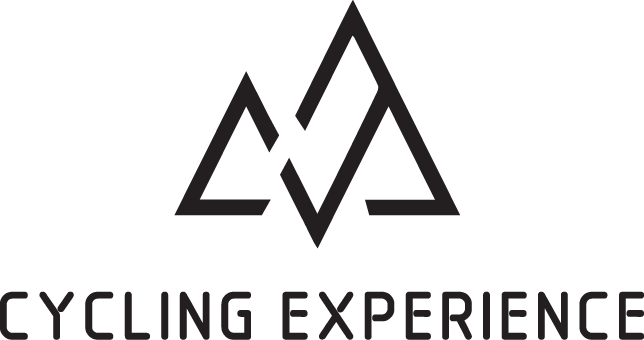 Any cycling-related request can be fulfilled with us. Let us advise you with our broad experience and knowledge.
BIKE FITTING
BOOKINGS
Book here and optimize your Cycling Experience
399.-

2 to 3 hours of service
IMPROVE

your pains and aches when cycling
GET

comfortable on your bike
GET HELP

with the measurements for your new bike
3D Motion analysis

on our bikeffiting machine
Pedaling analysis

for correcting moving patterns
2-3 HOURS

of service for your total comfort
Cancellations within 48 hours of the appointment will be charged a cancellation fee of 200.-